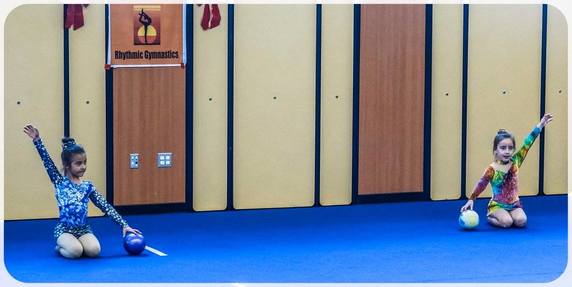 Spring Schedule 2018
New 2018 session beginning Jan 2​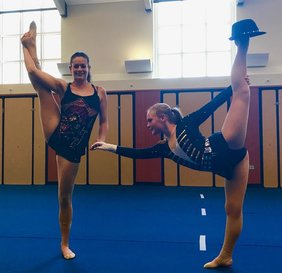 Classes at:
Liberty School
​
Tuesday
​
Beginners-
4:00-5:00/5:30pm
Xcel A/Level 3-4-
4:00-6:00/6:30pm
J.O. Level 4-7
: 4:00-7:00pm
Wednesday
​
Beginners-
4:00-5:00/5:30pm
Xcel A/Level 3-4-
4:00-6:00/6:30pm
J.O. Level 4-7
: 4:00-7:00pm
Thursday
Santa Rosa Community Center-Steele Lane
Ages 4-5:
3:00-4:00pm
Ages 6-11:
4:30-5:30pm
New session begins April 12, 2018
Friday Beginners-
4:00-5:00/5:30pm
Xcel A/Level 3-4-
4:00-6:00/6:30pm
J.O. Level 4-7
: 4:00-7:00pm
No Class Fri Jan 19th
SaturdayXcel -Level 3-4-
9:30am-12pm
J.O Level 4-7:
9:30-12:30pm
​See full details on our event Calendar​
-
---
Pay Monthly Tuition Online
Level Tutition/Month

Beginner (level 1) $40/$80
Ages 4-10
(1 day per week
1 hr class or 2 days 1hr class)

Beginner (level 2) $60/$120
Xcel Level A
Ages 6-11
(1 day per week 1.5 hrs
2 days 1.5hr)

Intermediate
Xcel Level A/B $80/$110
Ages 6 +
(1 day per week
2-3 hr class)

Pre- Team/Xcel Level C/D
J.O Level 3 $150 requirement: 2 days per week- 4-6 hrs/week
Ages 5-10
(2 day per week
2 hr class)

J.O. Level 4 $180
(2 days/wk or (3 days/wk 2 hr class) $210 requirement: 2-3 days per week. 6-9 hrs/week
2.5 hr class)

J.O Level 5/6 $260
(3 days/wk requirement: 3 days per week. 9hrs/week
3 hr class)

J.O Level 6/7 $360
(4 days/wk recommend 4 days per week 12hr/week
3 hr class)

J.O. Level 7/8 $400-450
(4-5 days/wk
3-3.5 hr classes) requirement 4 days per week 12-15hrs


Please note training requirements for each level as listed. It is always possible to do more training than listed for a level. The requirements are based on the amount of training needed to be successful at each level.
Policies
Team Family Tuition:
Discount $10 (applied to lowest tuition) Makeups:
Tuition
is based on 4 weeks per month. Any additional classes attended count towards makeups. Additional makeups should be scheduled in advance.
Please inform us if you need to change your schedule and take classes on a different day of the week than originally registered.
Promotion Discount-
Any team member who refers a student to Global Rhythmic will receive a $10 discount on monthly tuition if that student signs up for one of our classes.


Guests/visitors: For gymnasts visiting the area who would like to drop in for a class, we offer a drop in fee for guests: 1 hr- $10 2hrs- $20, 3hr- $30
Private/Semi-Private
: $50 per hour/$70 per hour for semi private ( $35 each gymnast)
Team Commitment
: all students wishing to join the Junior Olympic competitive team must give their commitment for the upcoming season by
October 1st
at the latest. July is preferred as it gives coaches time to prepare the gymnasts skills, technique and routines. Competitive events begin in December and continue through May or June. Team members must attend required training for their level beginning in September. It is recommended to train throughout the summer as much as possible. Gymnasts must attend
all practices
for their level for the 2 weeks prior to any competition. Team commitment is for the full competition season.
Membership fees: due Oct 1
USA Gymnastics yearly membership level 4+ $54
Level 3 $24
Team Tryout-
Gymnasts wishing to join the team can tryout in June- August or September. New levels will be announced in the summer.
Xcel team-
Xcel membership fee $24. Xcel team members are encouraged to commit to competitions by October prior to upcoming season but students can be accommodated later in the fall and during the season as performance and competitive opportunities become available.
Choreography Fees
The following fees apply for team gymnasts receiving individual choreography. Routines can be paid for up front or after each routine has been choreographed. No charges at level 3/4.
Xcel Level B/C- $60
Level 5- $80 per routine
Level 6- $100 per routine
Level 7/8- $150 per routine
* Routines fees are paid directly to the choreographer and all routines are the property of that choreographer. Initial fee includes all further changes to the routine throughout the season. Outside choreographers may be contracted with permission of team coaches.
Monthly Tuition is due on the 1st class of each month or late fee $25 will apply. Cash, Check, or PayPal is accepted. There is a service charge of $10.00 for any returned checks. Tuition fee is not refundable. Monthly tuition is based on a 4-week month. Make up classes will be allowed only if notification is made ahead of missed class.
Family Discount: $10 discount on monthly tuition is applicable for the second and each additional sibling. The discount will apply to the lowest tuition (team only).
Private Classes: Can be scheduled during non-class time. $50 per hour for private, $70 per hour for semi-private class. Privates for choreography will not be subject to the private lesson fee. Only the fee for choreography will apply.
Vacations Please advise us of your vacation plans ahead of time.
Parent viewing Parents are welcome to view classes. Please keep conversations and other noise low so students can hear instructors clearly. Parents/siblings are not allowed on the floor area. No parent coaching. Your instructor will advise if a behavioral situation requires your attention during class time.
Pick ups and Drop offs Your child will only be released to persons listed on the emergency form. If someone else is picking up your child please inform us ahead of time.
Dress Code: Leotard, tank top and shorts, or solid color leggings/tights. Loose clothing should not be worn as coaches need to see alignment and positions of the body. No skirts, baggy shirts, jeans, sweat pants. Please no shirts with logos or writing that is not gymnastics related. Team level- please limit bright colors (black is preferred). Global Rhythmic Shirts avaiable for sale. Bare feet or shocks are allowed for recreational classes. At team level socks for warm up only. Toe shoes are required. Long hair must be pulled back, in a ponytail, braid, or bun, off the face. No loose jewelry (small earrings are acceptable).
Participant Rules:
Students waiting for classes are to remain in the waiting area until the instructor calls the next class to the floor. Gum, food, and drinks are not allowed on the floor area. All students are expected to follow instructor's directions and to be polite and courteous to their fellow students. Students at all levels are expected to show respect for their coaches, equipment, and classmates at all times.
​Please arrive on time (5 minutes early) to class
​Students who arrive more than 15min late to 1 or 1.5 hour class will be asked to observe
Please inform coaches ahead of time if you will arrive late for class. Gymnasts will not be allowed to participate if they arrive late for team practice unless given exception by instructor for doctor or other appointment/activity.

Be prepared - dress, hair, shoes etc.
No talking when instructors are talking.
All students please ask us before leaving to use the bathrooms.
Please no shoes, food or drinks near the carpet.
Please stay off the stage/ back stage area